Sport RIBs Featured in Southern Boating Magazine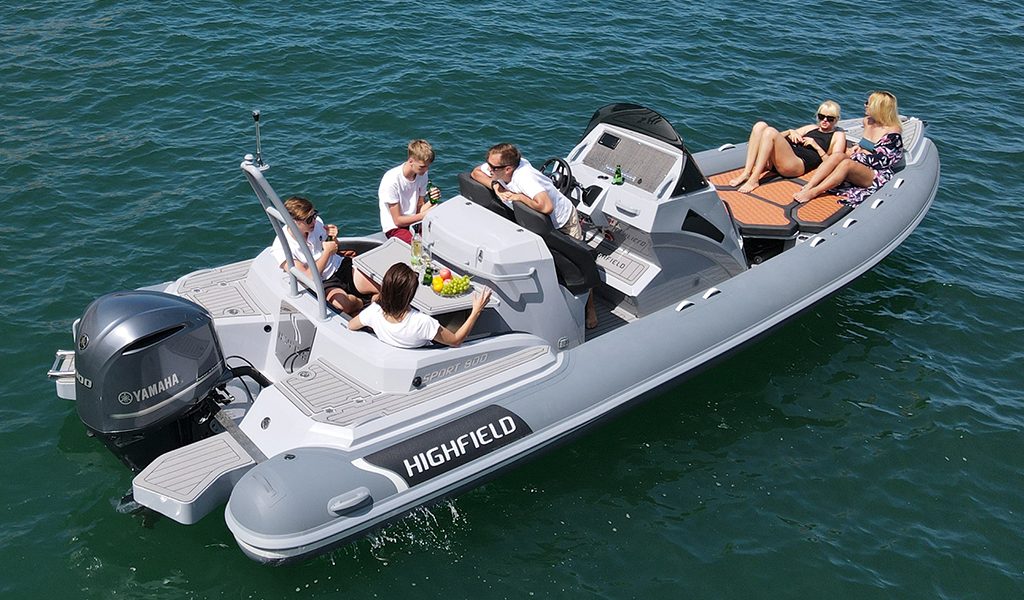 New Highs for Highfield
High-performance, high-quality, and high-tech are phrases that combine with the words lightweight, rugged, and durable to describe Highfield Boats' new 2021 SPORT RIB Collection.
"The big news is that we have introduced a new SPORT RIB line of eleven models for the 2021 season and they're out now," says Highfield USA General Manager Tom Watson.
Highfield is the world's leading builder of aluminum-hulled RIBs, and performance and strength are the key features of every Highfield boat. The new SPORT range, with its advanced hull design and Italian-influenced interior styling, keeps alive the reputation of a dry-riding, seaworthy, and stable craft that can handle rough conditions as well as please the discerning eye. Its classy, sporty look features brushed-foam teak finish decks, integrated rear seats with cushions, an optional carbon dash, and sleek color schemes.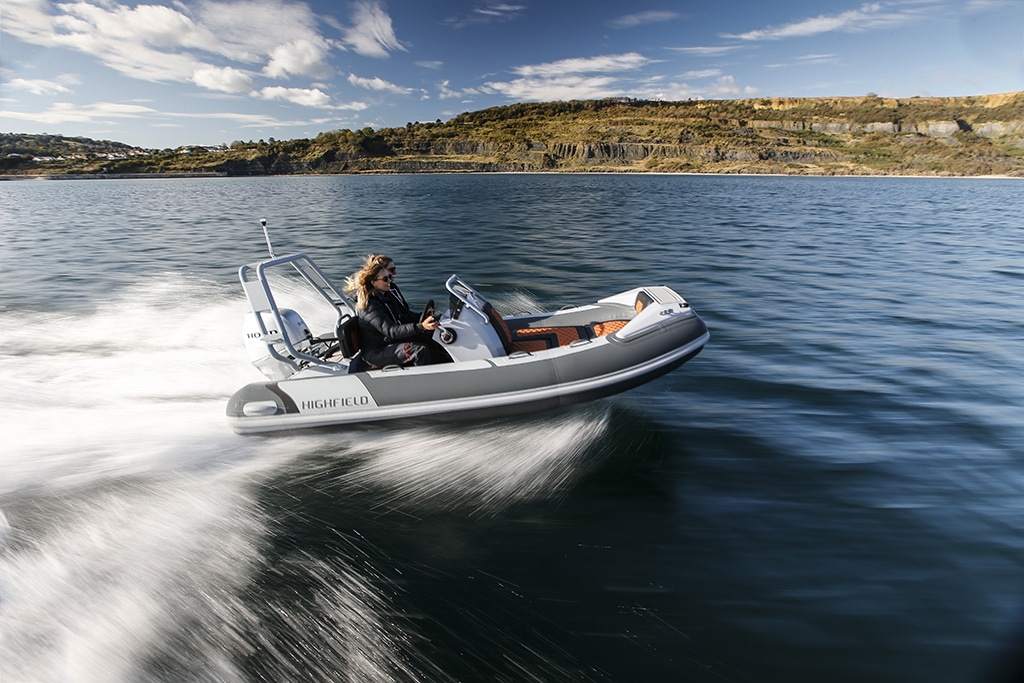 From ship-to-shore tenders to day boats with a sun deck and ski pole, the SPORT Collection starts with the SP300 at 9 feet, 10 inches and grows in size up to the new flagship model SP800 at 26 feet, 6 inches with a stepped hull designed by naval architect and offshore racing hull designer Petter Martens. Hull deadrise angles range from 20 degrees on the SP300 to 26 degrees on the SP650 through SP800 models to provide a softer ride and cut through rougher seas while maintaining stability when at rest.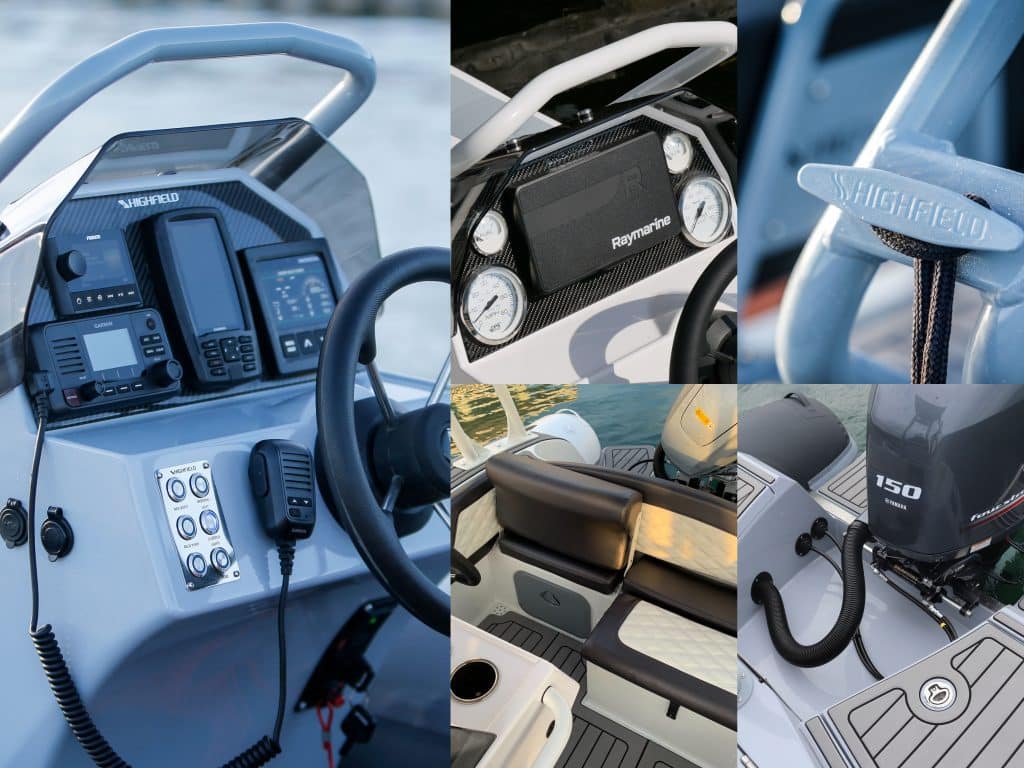 The SP300 to SP360 models make for the perfect, easy-to-store tender. They feature lifting points, excellent weight distribution, internal fuel tanks, and a superb layout.
The SP390 to SP460 range is the go-to offering for larger tender garages and also serve as ergonomic platforms that cross over into the family day boat sector.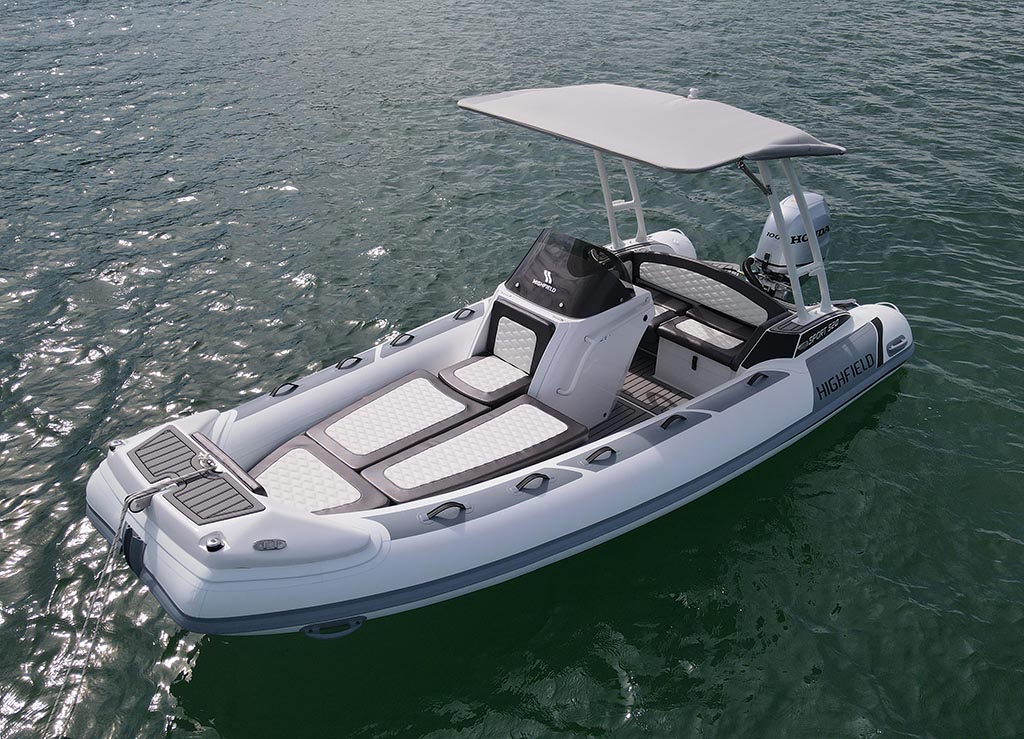 The SP520 and SP560 are designed to be the most capable RIBs in their size range on the market today. The hull has been slightly refined but is still based on the now-legendary hull that took two of Highfield's 16-foot boats around Ireland in 2013 without incident. The layout has been optimized for the family or charter business with a sundeck option to ensure guests take full advantage of a sunny day.
The SP650 to SP800 models feature the hull design that has seen action in the Vendée Globe, ORC and Extreme Sailing Series as well as for a fully coded lifeboat in the UK and for fire protection vessels in Germany. They also have an impressive internal layout that emphasizes comfort. Besides diamond stitching throughout and tables and cupholders in the all the right places, the flagship SP800 has the option of a fridge and cooking island and is supplied with a full bow and stern sundeck.
"We are committed to providing the finest quality RIBs with the best reliability, durability, and the highest level of service to our customers," says Watson, "so they can enjoy their time on the water safely and with peace of mind."  highfieldboats.com